Economic Impact Analysis of the Coal Mining Industry in Canada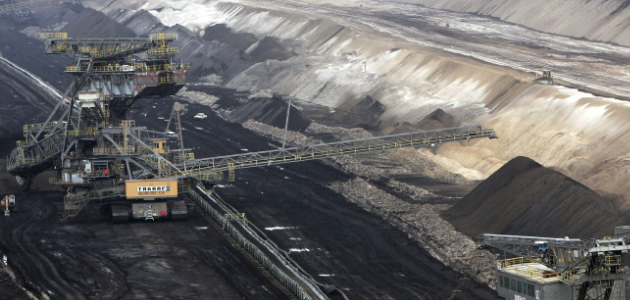 Though Canada has maintained steady production of coal in recent years, a decrease in demand from countries such as China has halted production in some Canadian coal mines. Canada's own consumption of coal has also decreased dramatically over the past decade with Ontario province phasing out coal-fired electricity generation in 2014. Meanwhile, worldwide coal consumption is under threat from the Paris Agreement, signed in April 2016, as countries around the world look to reduce carbon emissions, all these issues have had a significant economic impact on the industry.
Canadian coal production
Over the past 10 years, Canada's coal production has remained steady, hovering at 67 to 69 million tonnes of coal produced per year. Canada's coal production peaked in 1997, when the country produced approximately 78 million tonnes. This production total is split almost evenly between the two primary forms of coal: coking coal, used in the production of steel, and thermal coal, used to produce electricity. It is predicted that thermal coal demand will decline over the long-term.
France Climate Countdown
The largest economic impact for the coal mining industry is expected after 2025, when there is expected to be a downsizing in the mining of thermal coal due to the Paris Agreement. However, coking coal production is more likely to remain stable because in the global economy, steel is a key component.
Exports
Canada exported 39.1 million tonnes of coal in 2013, the most in the country's history. In 2014, the country's coal exports dropped to 34.5 million tonnes. The downturn has been linked to the Chinese economy dragging the global economy down.
Canadian coal consumption
Canada consumed approximately 41 million tonnes of coal in 2014, 35 million tonnes of which was used for power generation. This is a decrease of 42 per cent since 2005, when Canada used 60 million tonnes of coal, 52 million tonnes of which was for power generation. The decrease is a result of Canada, particularly Ontario, phasing out coal-fired power plants. Alberta province, Canada's largest producer and consumer of coal, has a planned phase-out of coal-fired plants starting in 2018, ending coal-fired electricity generation by 2030.
Emissions reduction technology not ready yet
New technology is beginning to show that coal energy can be as clean as other resources such as oil and natural gas. Teck has successfully managed to reduce concentrations of selenium and nitrate in its treated water and SaskPower is piloting a commercial-scale carbon-capture storage (CCS) project for a coal-fired power plant. The company is pushing for government support to make the technology economically feasible to use in coal-fired power plants across the country.
Casualties
Peabody Energy, the world's largest private-sector coal producer, filed for bankruptcy in a U.S. court early in 2016, following in the footsteps of more than three dozen others since 2012. The Bank of Merrill Lynch have predicted solvency issues for Teck Resources Ltd and others in 2017.